Digital Mix Marketing
Local Web Marketing
Get targeted website traffic from potential customers in your local area, maximising your ROI on your web traffic. Obviously we all want to be number one on Google for our big glory search term, but this can be a difficult and expensive task and result in lots of unusable traffic to your website. Digital Mix Marketing offer a cost effective local search marketing tailored specially for the smaller local company, looking for customers in there area. A cost effective marketing channel, embracing the power of Google local / Google places.

We ensure you have a well set up Google local account that can help you reach local customers in our area. Many searches from Google give local results now, and the importance of getting yourself well placed in these results can help give you access to thousands of potential customers.

If you would like more information on how you can maximise your exposure on Google local search results please get in touch and we will be happy to discuss your needs and requirements and explain how we are able to help you gain these high placements.

As well as Google local we are able to help you identify possible advertising opportunities on other websites that receive traffic from people in your area. We evaluate these 3rd party websites and able to work as an agent on your behalf,reducing your administration and purchasing the advertising space at an affordable rate. Popular 3rd party websites include, the websites of local newspapers, local directories and industry specific websites.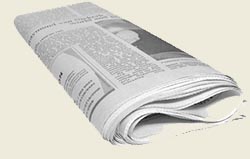 As well search engines and 3rd party party websites, we are also able to create and manage a social advertising plan, adding websites such as Facebook, Twitter, Youtube and Pinterest amongst other social platforms to your marketing mix again targeting users in your local neighborhood

If you would like information on some or all of these possible marketing channels then contact us at info@digitalmixmarketing.co.uk and we are able to offer a free consultation specifically tailored to your individual requirements of your business and your companies geographic target area, all initial consultations are free and you will be under no obligation to proceed with the marketing plan we create for your company.